Our  property service Sectors
Property Continental has a diverse range of property services. We partner with various professional and competent property service providers to undertake any property contract of any size. Our Property services are the most professional, competitive, and reliable property services in the industry
Property sectors
Commercial
Residential
Private
Lands
Industrial
Painting contractors
Paving and Landscape
Security Services
---
Homeland Security Services

Introduction
Homeland Security Services provides Security Guarding and Door Supervision officers to the best venues Nationwide and regionally. Homeland Security Services will always try to understand the needs of our clients to deliver the best services for all of our customers and make business operations smooth for them.
We will work within your established operational structure as well as licensing needs, we will formulate a security solution for you, we will also ensure to deliver supreme outcome and ensure that your clients and staff are safely secured.
OUR SECURITY SERVICES
Providing vetted security officers
Providing reliable security officers for entertainment venues
Providing security officers for events
Providing security onsite security services
Providing concierge security services
Providing key security holding services
Providing security officers for Private home
Providing security officers for ceremonies
Providing security officers for hotels
Provide security risk assessment report for our clients
Additional residential security information
Our Security officers will safeguard the security of residents by controlling access into the buildings and monitoring as well as managing risks to residents. Furthermore, our security operatives will monitor and report/ record entries of residents and visitors, health and safety issues, risks, repairs and any breaches of security.
For best value for money and security quote contact us at: info@propertycontinental.com
---
Property Painting and decorating       
Contact us for a no free obligation quote!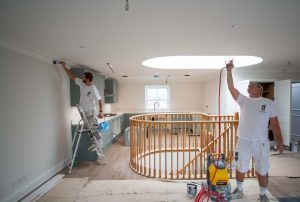 For your painting project, get in touch now
info@propertycontinental.com
Commercial and Residential painting
We provide quality painting and decorating on commercial and residential projects in conjunction with our partners.
We work on a range of commercial and residential projects such as offices, venues, schools, schools, block managements, restaurants, and many more. Our teams of specialized decorators use the highest quality products to ensure that any work which is completed is robust and durable.
Paving and Landscaping
We provide property services in paving and landscape. We provide specialized design and installation services for driveways, patios, and landscaping. We can offer modern and traditional solutions to all your landscape needs.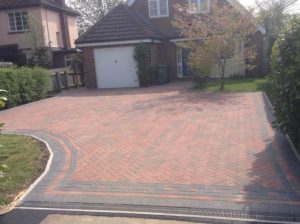 For your paving and landscaping, get in touch now
info@propertycontinental.com
Property Advertisement
Are you in need of advertising your property to reach thousands of property buyers and vendors if your answer is yes! Then look no further property continental offers value for money property advertisement to all our clients.
Advertise with us and reach thousands of potential clients locally and internationally.
We offer a month trial and then we will offer the lowest introduction fees for your properties.
Our property advertisement campaigns
Major radio services
Television
Media Prints
Social media
Public event platforms
Property exhibitions
Regional property publicity campaigns
Nation/International online news-networks adds
Property Continental website marketing leaflets
Branch property displays
To list your property on our property search just follow these processes below.
Register on propertycontinental.com

Select private or agent
Receive a link and activate it immediately
Go to dashboard
look for management and listings
look for place Ad
Select pricing options
 Click to continue editing property information
Continue to uploading media