Property News
NINE ELMS – EMBRACING THE PAST AND THE FUTURE
Nine Elms is already home to the New Covent Garden Market, the brand-new US Embassy and Battersea Power Station, a cherished feature of the London skyline. It's also blessed with almost two miles of Thames river frontage, and will be lined with cafés, bars, restaurants, cultural attractions and public space as part of the planned regeneration.
What's more, a new linear park will make it one of the greenest districts on London's South Bank and will create 50 acres of new public space. All this, and a host of other historic landmarks within a short distance.
The DAMAC Tower experience is not constrained by four walls – step outside and you'll enjoy new walkways and a beautiful public piazza in which to relax and unwind. A brand new courtyard is being created, brimming with lively cafés and shops to visit. Each of the building's outdoor spaces will be unique, with its own focal sculptures, water features and landscaping aesthetic, all complemented by stylish furniture and specialist lighting.
DAMAC Tower Nine Elms London
Versace Home interiors in one of London's most rapidly transforming areas
GBP 979,375 STARTING PRICE AED 4,467,742
Rising 50 storeys tall, DAMAC Tower Nine Elms is a statuesque addition to London's South Bank skyline. Contemporary architecture brings stone, terracotta and glass together in a distinctive design, while interiors are crafted in partnership with Versace Home – the first collaboration between the luxury designer and a new residential property in London.
The tower offers one, two and three bedroom apartments finished to the highest standards, with special 'winter gardens' affording panoramic views. Exceptional amenities are Versace-decorated throughout, including the impressive lobby, residents' lounge overlooking the roof gardens and 23rd floor swimming pool and gymnasium with far-reaching London vistas
Versace Home is the ultimate expression of the Versace lifestyle with its masterful fusion of modern design, classical motifs and elegant craftsmanship. The iconic brand curates a superb lifestyle selection with Italian finesse and glamour.
INSTALLMENT
MILESTONE
PAYMENT(%)
DEPOSIT
Immediate
10
1ST INSTALLMENT
Within 180 Days Of SPA Exchange Date
10
2ND INSTALLMENT
Within 360 Days Of SPA Exchange Date
10
3RD INSTALLMENT
On Completion
70
UK property news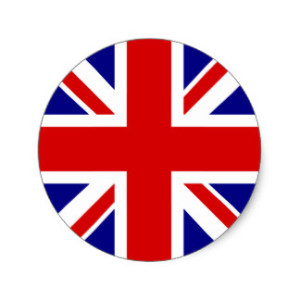 UK house price growth is slow, but steady, despite mounting economic and political uncertainty, according to the latest data on sale prices released today by the ONS.
The average UK sold property price increased by 4.7 per cent to £221,000, slower than in the same period of last year but consistent with price growth so far this year.
The East of England, stretching from St Albans to Great Yarmouth, had the highest annual sold house price growth, with prices rising 7.5 per cent to £285,000.
By contrast, the average London house price rose by less than half of this – three per cent, to £481,000 – over the same period.
"Today's housing market data from the ONS and Land Registry shows a gradual slowdown of house price growth, in line with our expectations that growth in 2017 will be around half that of 2016," said PwC senior economist, Richard Snook.
"The key drivers of this slowdown are uncertainty related to Brexit and a softening in the economic outlook."
Africa property news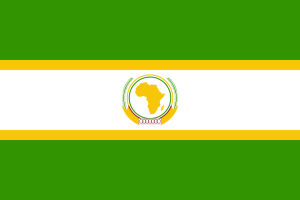 UGANDAN PROPERTY NEWS UPDATES
JAKANA HEIGHTS LUXURY APARTMENTS COMING TO KAMPALA SOON
Jakana Heights – high returns forecast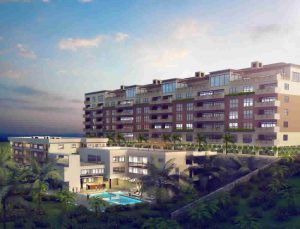 Kampala's continued economic growth makes investing in the city's real estate a smart financial move. And Jakana Heights is one of the most exciting opportunities with enormous potential.
Jakana Heights offers you the rare chance to buy residential property built to genuine international standards by a British-American-Ugandan development team. And it gives you the chance to own valuable hilltop real estate where prime building land is in limited supply.
You can also gain further income from the luxury rental market. Kampala's expansion is bringing more international companies and organisations to the city, especially in the oil industry. The demand for residences suited to professionals, expat executives and entrepreneurs is high.
Off-plan discounts
Commit to buy off-plan, and benefit from a generous discount on the market value of your chosen apartment. You will need to make four instalments over the course of construction, with the last payment on completion.
Contact us to talk more about your Jakana Heights investment opportunity.
At info@propertycontinental.com
Watch the video of Jakana Heights luxury property development in Uganda
Africa's growth cities attract increased foreign real estate investment
Increased numbers of international investors are investigating opportunities in African real estate markets, attracted by the continent's startling economic and demographic growth prospects, it is claimed.
According to a new Africa Report 2015 from international real estate firm Knight Frank, the population of Africa will quadruple to over four billion by 2100, with nearly one billion of these people in Nigeria alone.
It argues that could be the single most important demographic trend that will shape the world over the course of this century and by 2100 nearly 40% of the world's population will live in Africa, with the large majority of these being in the continent's fast growing cities.
Nigeria is now the largest economy in Africa with GDP estimated at $594.3 billion, followed by South Africa at $341.2 billion and overall Sub-Saharan Africa is one of the world's most rapidly developing economic regions, and it is projected that 13 of 20 fastest growing global economies over the next five years will be in Africa.
According to the report, Luanda in Angola has one of the highest prime office rents in the world at US$150 per square meter per month, driven by demand from the oil and gas sector, and an extreme lack of availability.
Luanda's population is forecast to increase by more than 70% from 2010 to 2025 period, while Dar es Salaam, Kampala, and Lusaka are expected to double. 'Allied to strong economic growth, this is creating increased demand for the good quality real estate of all types,' the report says.
It also points out that the retail sector has seen a huge increase in activity as a result of the rise of the urban middle class and the expansion of South African retailers such as Shoprite and Pick n Pay into the rest of Africa. Modern shopping malls are a relatively new concept in much of Africa, but a spate of new malls has been developed in key cities such as Accra and Nairobi.
PROPERTY PARADISE IN AFRICA – MIREMBE VILLAS (UGANDA)
FOR INFORMATION ON THE PROJECT CONTACT PROPERTY CONTINENTAL LIMITED AT  info@propertycontinental.com