Property News
INDIA PROPERTY INVESTMENTS NEWS

Goa INDIA PROPERTY INVESTMENTS
State of India
Goa is a state in western India with coastlines stretching along the Arabian Sea. Its long history as a Portuguese colony prior to 1961 is evident in its preserved 17th-century churches and the area's tropical spice plantations. Goa is also known for its beaches, ranging from popular stretches at Baga and Palolem to those in laid-back fishing villages such as Agonda.
GOA PROPERTIES
Raghavan Green Valley – Phase III


Socorro (Porvorim) – Goa

Raghavan Green Valley is a residential community comprising of 3 BHK villas in Socorro Porvorim Goa. It is an endeavor to bring to life a vision of perfect, peaceful living in the paradise that is Goa.

Perched on top of the hill, enjoy panoramic vistas from your spacious balconies and terraces. With blue skies over lush green paddy fields, mesmeric sunsets, and the chorus of birds at dawn, everything about this place touches your soul.

Come home to the privacy and luxury of a villa, within the security of a gated complex.

Your home will be very conveniently located in Socorro, North Goa, at the center of what we like to refer to as the "Golden Triangle" – 7km to Mapusa, Panjim, and Calangute. Shopping, Schooling, Medical Care, Night-outs, Beach-days are all just a short 15-20min drive away.

RERA ID: PRGO11190964
FOR MORE DETAIL CONTACT US:

info@propertycontinental.com
UK property news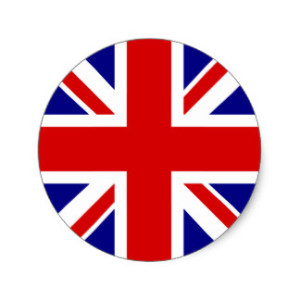 UK house price growth is slow, but steady, despite mounting economic and political uncertainty, according to the latest data on sale prices released today by the ONS.
The average UK sold property price increased by 4.7 per cent to £221,000, slower than in the same period of last year but consistent with price growth so far this year.
The East of England, stretching from St Albans to Great Yarmouth, had the highest annual sold house price growth, with prices rising 7.5 per cent to £285,000.
By contrast, the average London house price rose by less than half of this – three per cent, to £481,000 – over the same period.
"Today's housing market data from the ONS and Land Registry shows a gradual slowdown of house price growth, in line with our expectations that growth in 2017 will be around half that of 2016," said PwC senior economist, Richard Snook.
"The key drivers of this slowdown are uncertainty related to Brexit and a softening in the economic outlook."
Africa property news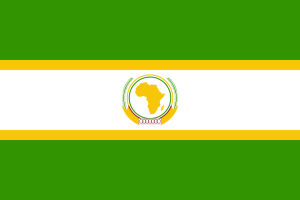 UGANDAN PROPERTY INVESTMENT NEWS UPDATES
JAKANA HEIGHTS LUXURY APARTMENTS COMING TO KAMPALA SOON
Jakana Heights – high returns forecast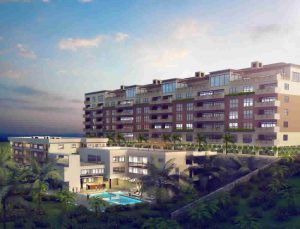 Kampala's continued economic growth makes investing in the city's real estate a smart financial move. And Jakana Heights is one of the most exciting opportunities with enormous potential.
Jakana Heights offers you the rare chance to buy residential property built to genuine international standards by a British-American-Ugandan development team. And it gives you the chance to own valuable hilltop real estate where prime building land is in limited supply.
You can also gain further income from the luxury rental market. Kampala's expansion is bringing more international companies and organisations to the city, especially in the oil industry. The demand for residences suited to professionals, expat executives and entrepreneurs is high.
Off-plan discounts
Commit to buy off-plan, and benefit from a generous discount on the market value of your chosen apartment. You will need to make four instalments over the course of construction, with the last payment on completion.
Contact us to talk more about your Jakana Heights investment opportunity.
At info@propertycontinental.com
Watch the video of Jakana Heights luxury property development in Uganda
Africa's growth cities attract increased foreign real estate investment
Increased numbers of international investors are investigating opportunities in African real estate markets, attracted by the continent's startling economic and demographic growth prospects, it is claimed.
According to a new Africa Report 2015 from international real estate firm Knight Frank, the population of Africa will quadruple to over four billion by 2100, with nearly one billion of these people in Nigeria alone.
It argues that could be the single most important demographic trend that will shape the world over the course of this century and by 2100 nearly 40% of the world's population will live in Africa, with the large majority of these being in the continent's fast growing cities.
Nigeria is now the largest economy in Africa with GDP estimated at $594.3 billion, followed by South Africa at $341.2 billion and overall Sub-Saharan Africa is one of the world's most rapidly developing economic regions, and it is projected that 13 of 20 fastest growing global economies over the next five years will be in Africa.
According to the report, Luanda in Angola has one of the highest prime office rents in the world at US$150 per square meter per month, driven by demand from the oil and gas sector, and an extreme lack of availability.
Luanda's population is forecast to increase by more than 70% from 2010 to 2025 period, while Dar es Salaam, Kampala, and Lusaka are expected to double. 'Allied to strong economic growth, this is creating increased demand for the good quality real estate of all types,' the report says.
It also points out that the retail sector has seen a huge increase in activity as a result of the rise of the urban middle class and the expansion of South African retailers such as Shoprite and Pick n Pay into the rest of Africa. Modern shopping malls are a relatively new concept in much of Africa, but a spate of new malls has been developed in key cities such as Accra and Nairobi.
PROPERTY PARADISE IN AFRICA – MIREMBE VILLAS (UGANDA)
FOR INFORMATION ON THE PROJECT CONTACT PROPERTY CONTINENTAL LIMITED AT  info@propertycontinental.com