COMPANY PROFILE
About Property Continental
Aim
Our aim is to provide a value for money property portal, connecting buyers and sellers with details on all major Investment property stock in the emerging markets for NEW House & Land Packages & Units / Apartments, HOT stock offered by Builders, Developers & Real Estate Agents.
Objective
Our objective is to provide our clients with an unparalleled brand building as well as marketing platform, with realistic opportunities to connect with home-buyers and renters looking for properties on Property Continental.com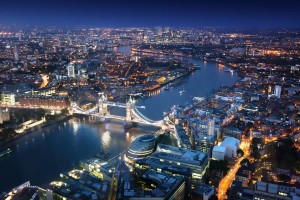 Our Vision:
To become the largest supplier of properties from the existing and emerging markets around the world and gain greater market share.
Value Proposition:
Property Continental ensures transparency in all internal and external processes along with strong conformity to norms.
Property Continental is led by experienced leadership and highly qualified multi-functional teams. Strong processes and Performance Review are followed. There is a strong focus and high emphasis on employee training and development at all levels.
Highest quality standards are followed for project execution, materials, and services. Property Continental collaborates only with the best-in-class associates.
Mission statement
Property Continental was established to become the leading independent, global real estate consultancy offering integrated prime commercial and residential properties, operating in key locations around the world.
Property Continental specializes in real estate property management and advertisement of residential and commercial properties for sale and rent in Europe and Africa as well as other parts of the world. We specialize in providing clients with bespoke customised property services which are based on our client's specified property requirements, For Instance, if our client requires a  specific property in any region of the World such as: (European Villas) we can provide, (African holiday home Villas) we can provide, (Asian  Villas) we can Provide, (Americas Villas) we can provide, (Caribbean holiday home Villas) we can provide all.
With Headquarters in London and offices in Africa, Property Continental aims to provide the highest standards of services with integrity in global residential and commercial property advice-giving services. Our status for uncompromising professionalism in everything we will be earned by serving our customers and earning their confidence.
Our services include advising clients in the matters of property services, ranging from individual private investors, clients and homeowners to major developers and investors.
Property Management

The services we offer involve:
Rent collection
Presentation and preparation of periodic financial reports
Ensuring first-rate and quick repairs and maintenance are done
Reviewing rents and negotiating new leases
Handling payments of all operating and service costs e.g. Security, insurance, land rates & land rent etc
Preparation of budgets
Advise on the status of the property market
Regular and thorough inspections of premises
Handling maintenance and service contracts
Our Aims
Our aims are to provide value for money for our local property buyers who would wish to purchase the property from the emerging property markets. We shall achieve this by providing them with the best property from the emerging markets, and become the best providers of properties from around the World.
Our Objectives
Our objective is to provide high-quality property services to our customers giving them great value for money, we are focused on achieving customer high satisfactory which will lead to customer retention.
With the objective to utilizing local trusted experts who have the knowledge of local culture and the property market to provide our customers with the best property service in order to gain a market share in our host country.
Our Ethos
Our ethos is to provide the best property service on the market, with integrity and honesty for our customers and company.
Property advertisement
Property Continental Search/Advertisement media
Property Continental search engine is fully committed to meeting the property advertising needs of our clients around the World with. Our state of the art property advertising search engine provides value for money to our clients we can reach your property target audience across the World with minimum advertisement fees. We are willing to provide you with a month free trial period, all you have to do is register and create your profile using your email account to receive updates and upload your property pictures and details, just give us a trial now. Reach your property audience fast to gain good financial returns.

Customer Feedback
Flavia Ngonzi
These people are really amazing, they got me space for my dental clinic in Mutungo in less than 24 working hours… Thanks!! I highly recommend your services to the public!
It's amazingly great and interesting when a company finds me a property in the shortest time possible at the best rates like you did yesterday! Thanks Property continental Management